LOOKING FOR A NEW WORKOUT?
Try aquatic exercise – its fun, low impact, and yet a very effective workout for all levels of fitness! We offer classes in both our Warm Water Instructional pool and our Lap pool. Members and guests can also get a great work out swimming, water walking, or through the use of a variety of our specialty equipment (water dumbbells, noodles, aqua joggers) during any open swim time. Our aquatic fitness classes take place in the shallow sections of our pools (unless deep water is specifically listed) and do not require any swimming ability.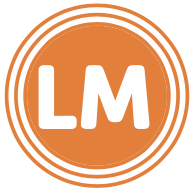 Loyalty Members receive 10% off* Aquatic Fitness Classes!
*when you register in person at the membership desk.
WARM WATER MOVEMENT CLASSES
Gentle Waves works to improve your range of motion, flexibility, overall strength, and cardiovascular fitness while decreasing pain and/or discomfort associated with arthritis, fibromyalgia, and/or injury recovery. Enjoy the healing environment of the warm water pool where the water supports your body, leaving you to exercise effectively without pain.
PRIVATE SWIM LESSONS
Gain confidence in the water and improve your swimming skills with swim instruction tailored to meet your individual goals. Private lessons are available to any age and ability. Let our certified American Red Cross water safety instructors work with you individually or in a small group of your choosing. All lessons are 30-minutes in length and can be scheduled at your convenience year-round. We do our best to coordinate your preferred days and times while working with our pool and instructor availability.
Take advantage of our Kids Club to keep an eye on your children, while you learn to swim.
Please Note: Due to staffing shortages, new private lesson requests are temporarily on hold. Thank you for your understanding. Please check back for updates.
PRIVATE LESSONS
| # of 30-Minute Lessons | Member Rate/Per Lesson | General Public Rate/Per Lesson |
| --- | --- | --- |
| 1 – 5 | $27 | $35 |
| 6 – 10 | $25 | $33 |
| 11+ | $23 | $31 |
PRIVATE +1
(2 swimmers of similar abilities and goals)
| # of 30-Minute Lessons | Member Rate/Per Lesson | General Public Rate/Per Lesson |
| --- | --- | --- |
| 1 – 5 | $21 | $29 |
| 6 – 10 | $19 | $24 |
| 11+ | $17 | $25 |
PRIVATE +2
(3 swimmers of similar abilities and goals)
| # of 30-Minute Lessons | Member Rate/Per Lesson | General Public Rate/Per Lesson |
| --- | --- | --- |
| 1 – 5 | $19 | $27 |
| 6 – 10 | $17 | $25 |
| 11+ | $15 | $23 |