IGNITE GROUP TRAINING CLASSES
PERSONAL TRAINING AT GROUP FITNESS PRICES
Do you want the accountability of Personal Training but do not have the cost in your budget? Do you like working out with friends? Then Group Training is for you! *Group fitness classes are in-person only.
IGNITE Group Training (IGT)
IGNITE your metabolism in this challenging, trainer led class held in 'My Fitness Studio'. Class will focus on full body resistance training while incorporating blasts of cardio intervals. You'll burn fat, improve muscle definition, increase cardio capacity, and most importantly have FUN! Participants: Min. 4, Max 10
IGNITE Senior TRX
TRX Suspension Training leverages gravity and your own body weight along with the TRX Suspension Trainer™ to challenge your whole body while working in every plane of motion. This class is appropriate for those who are intimidated, unfamiliar with TRX, more sedentary or older adults who are active and want to increase strength.
IGNITE Couch to 5K
Couch to 5k is a progressive training program to help people who want to participate in a 5K, improve from a sedentary lifestyle to an active one! This class is designed for beginners to gradually progress their running ability to achieve a 5k. With this class, you will build a community that fosters an atmosphere of encouragement and accountability to accomplish your goal of a 5k!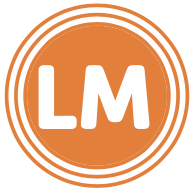 Loyalty Members receive 10% off* all IGNITE Classes!
*when you register in person at the membership desk.