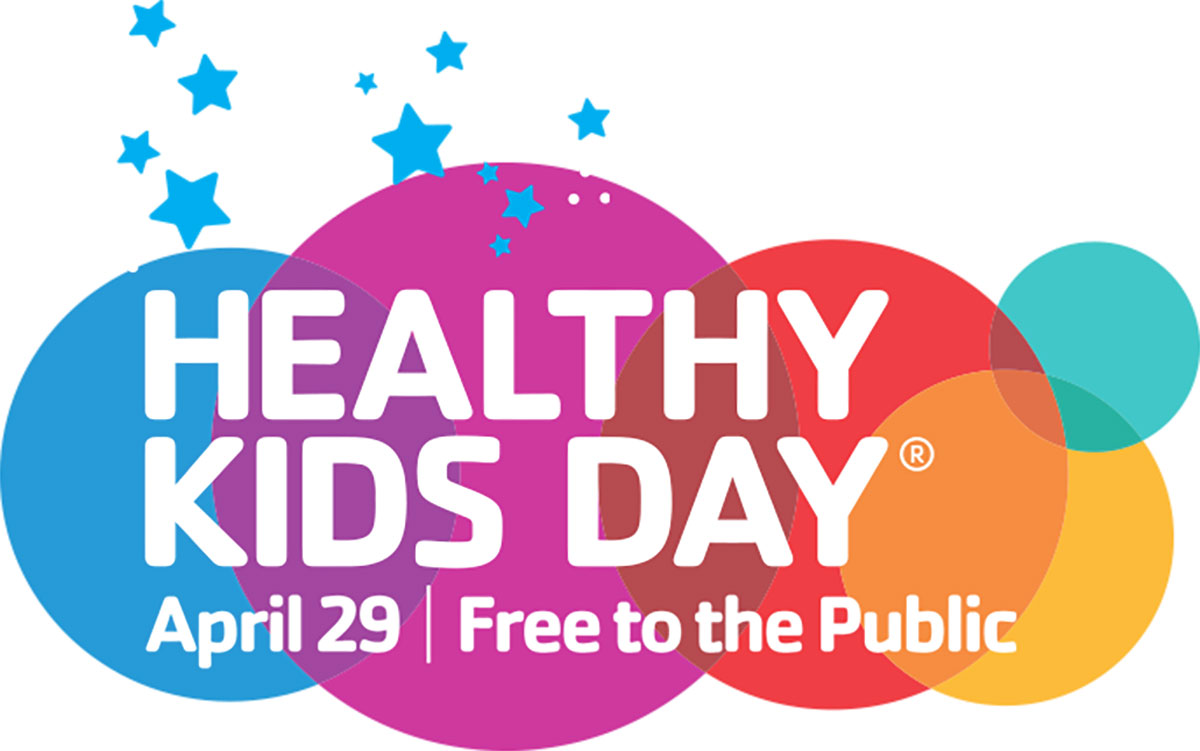 April 29, 2023  |  10:00 am. to 12:30 pm.
Kenosha YMCA will be joining hundreds of communities across the nation to take part in the Healthy Kids Day®, the Y's national initiative to improve the health and well-being of kids and families. The largest event of its kind in the nation, Healthy Kids Day focuses on teaching kids and their caregivers how to stay active and healthy all summer long with entertaining and easy-to-do activities.
The Kenosha Y will be pulling out all the stops and teaching kids the importance of staying active with fun activities such as basketball, soccer, rock climbing, obstacle courses, games, puzzles, and more:
Basketball
Make 3 shots from each spot located on the court.

Soccer
Make 3 Goals from each spot located on the floor.

Boxing Drills
Complete Boxing drills training as assigned.

Obstacle Course
Complete the obstacle course twice.

Snack Time
Learn how to make yourself a delicious & healthy snack.
Rock Wall
Make 2 attempts to climb to the top of the rock wall. (Must be at least 5 yrs. old)

Healthy Kids Day Puzzles
Complete at least 1 page from your Healthy Kids day packet.

Track
Run 1 lap and walk 1 lap around the track.

Group Games
Tug a War, Sharks & Minnows.
We are currently seeking sponsors for healthy snacks to provide to youth participants.
If you're interested in donating to this event please contact Chris Finkel, Development Director,
at 262-654-9622.
Other YMCA Activities
The fun doesn't stop with Healthy Kids Day. The Kenosha YMCA offers numerous programs for kids and adults all year long.
Preschool Child Care Program is Now Accepting Participants
The Preschool Child Care Program aims to educate children using a Creative Curriculum and nurtures healthy lifestyle choices with exercise and nutritionally sound eating. There are half and full-day options available that range from $29-43* based on the length of participation and discounts are available for members of the Kenosha YMCA. Download the 2022-2023 Enrollment Packet.
Before and After School Program
The Before and After School Program is more than just a safe place for students to meet before and after school. This program helps your child to develop their own unique skills and routines in a safe and caring atmosphere. The before-school program opens at 6:30 am until school starts is $8* per day, and after-school from dismissal until 6:00 pm is $12* per day. There are also options for Fridays and early release days for $17* per day. Download the 2022-2023 Enrollment Packet.
Child Care with Kids Club
Get that much-needed workout in while your young children are safely cared for by highly-trained staff members. Our Kids' Club offers fun activities for kids of all age groups, even as young as six weeks old. Just drop the kids off, enjoy our workout facilities, and then pick up your children when you're refreshed and recharged. There is a $30* annual registration fee, per family; there is no additional charge for daily usage.
*All rates are for the 2022-2023 school year and are subject to change.