The Jaguars are a Y of the USA and USA Swimming sanctioned swim team that focuses on providing children with a consistent opportunity to develop and refine their swim endurance and stroke technique. Instruction is provided to meet each individual swimmer's needs within a safe, motivating, and challenging environment. Allowing your child to develop their competitive skills and instill a lifelong interest in swimming.
The Kenosha YMCA Swim team offers training and practice groups to those interested in being on a team, from ages 6-18. Our beginner swimmer groups will focus on technique and efficiency before advancing. Interested swimmers should be able to swim 1 length of the pool (25 yards) freestyle and backstroke.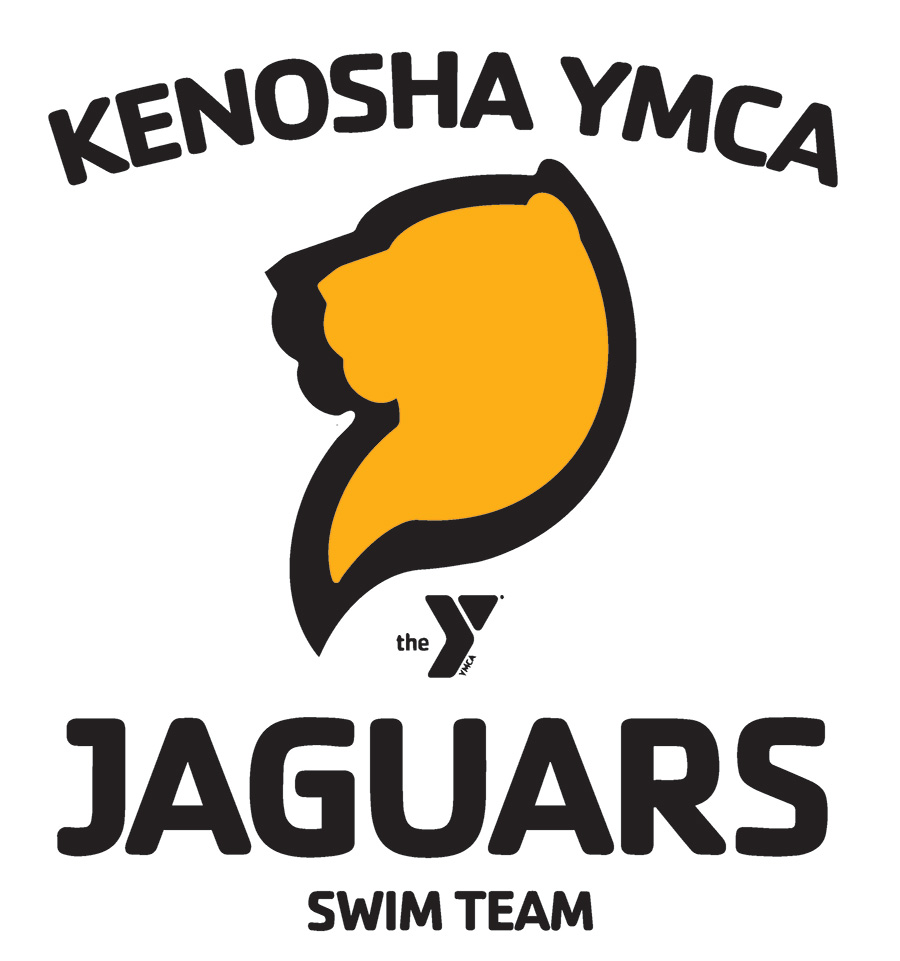 SWIM GROUPS
Bronze: this group is primarily for our swimmers 12 and under or for those completely new to competitive swimming. Coaches will teach the four competitive strokes, starts, and turns – the basics of competitive swimming.
Silver: this group is primarily for our swimmers 13 & up that can legally swim all four strokes. Emphasis is on fine tuning stroke technique and efficacy in the water to lead to increased performance.
Gold: this group is for our advanced, competitive swimmers. Swimmers in this group must test to the practice standards of the group, adhere to attendance standards, and competition standards.
PRACTICE TIMES
BRONZE: Mondays, Wednesdays & Fridays: 6:15-7:30pm
SILVER: Mondays-Fridays: 6:15-8:00pm
GOLD: Mondays-Fridays: 6:15-8:30pm
Please attend the correct practice days and times for your group unless otherwise directed by the coaching staff. Attendance will be taken!
PRACTICE FEES
BRONZE: $75/month
SILVER: $90/month
GOLD: $110/month
All Jaguar Swim team members must have a Kenosha YMCA membership (youth or family).
*Swim team is a 7-8 month commitment, monthly payments will be automated.