School-Age Child Care
We provide exceptional child care options for your school-aged kids. So let them join the fun at the Kenosha YMCA today!
Explore Your Options!
If you are looking for a fun, safe, and affordable child care option, you have come to the right place. We have a variety of enriching school-age programs designed to meet the needs of all families and their children and all focused on your child's development. 
When you choose our state-licensed child care center, you get peace of mind knowing that your child is learning and playing in a safe environment designed to foster their development. Give us a call today to learn more about our fantastic child care programs!
Before & After School Enrichment Program (BASE)
Our BASE program offers more than just childcare. It was designed to provide enriching activities and lessons to your child to enhance what they learn in school and support a life-long love of learning.
We offer a wide range of STEM and art activities, emotional learning, and homework support to help your child excel in all areas of life–all in a warm and supportive environment, taking into account your child's unique needs and strengths. 
School's Out Program
Available to students currently enrolled in our B.A.S.E. Program
We understand how challenging it can be to find excellent childcare during holidays or events when school is out of session. That is why we created our School's Out program, to provide your children with a great place to enjoy their breaks.

We'll do fun art projects, exciting activities, and more to keep young minds busy and engaged. Your kids will agree–there is no better way to spend their winter holiday, spring break, or even their snow days!
Summer Day Camp Program
Summer break is something your kids look forward to all year, but it can be challenging for parents to find quality child care during those summer months. 
Additionally, extended time away from school can cause your child's academic skills to slip. That is why we offer an exceptional summer program designed to provide your child with everything they need to get off to a great start. We do fun-themed activities, spend time outside, and more. 
Choose a Better Childcare Option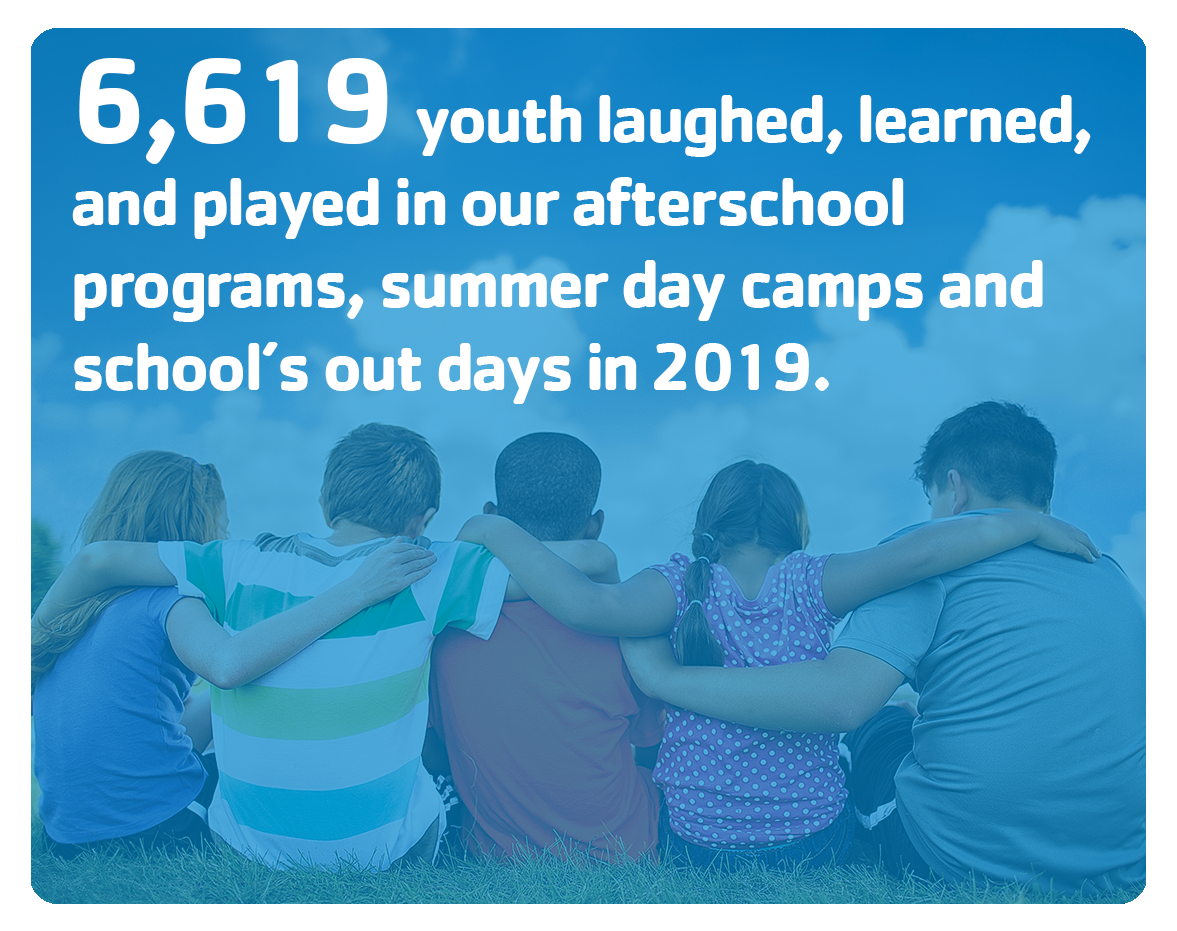 At the Kenosha YMCA, we understand that every family has different needs when it comes to childcare. That is why we offer flexible options and extended hours. 
Our programs are open from 6:30 am to 6 pm to give working parents time to commute. We also accept Wisconsin Works and offer a multi-child discount to ensure that all families have access to the care they need for their children. Your child even gets a free YMCA membership with enrollment, so you can take advantage of all of the amenities our facilities have to offer. 
We pride ourselves on creating a welcoming and imaginative environment, so every child feels like they have a safe place to go when school's out. Give us a call today to learn more about our school-aged childcare programs or enroll your child.