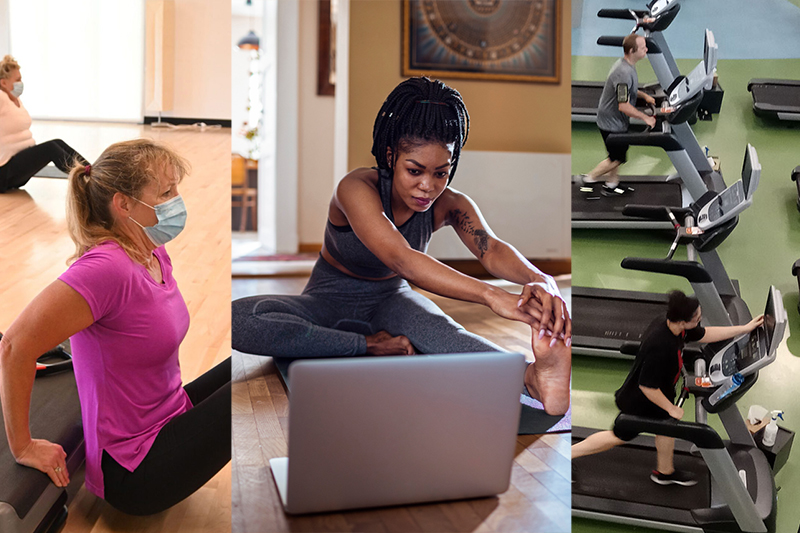 DO YOU KNOW THE REAL WEIGHT OF THE PANDEMIC ON YOUR BODY?
It's no secret that the pandemic has wreaked havoc on our mental and physical health. The results of the American Psychological Association's survey on American pandemic stress levels in 2020 and physical health outcomes is out. Some of the highlights include:
Nearly half of respondents had increased stress in 2020
Over 40% gained weight
Nearly 25% drank more alcohol
Nearly 66% had significantly altered sleep patterns
1 out of 3 respondents reported anxiety or depression
12% considered suicide in the past 30 days
Clearly, pandemic stress has had grave consequences on American health. This could lead to an increase in more lingering health problems like hypertension and diabetes.
Humans are meant to be active and our overall immunity is improved when we prioritize exercise, not to mention stress and anxiety are reduced.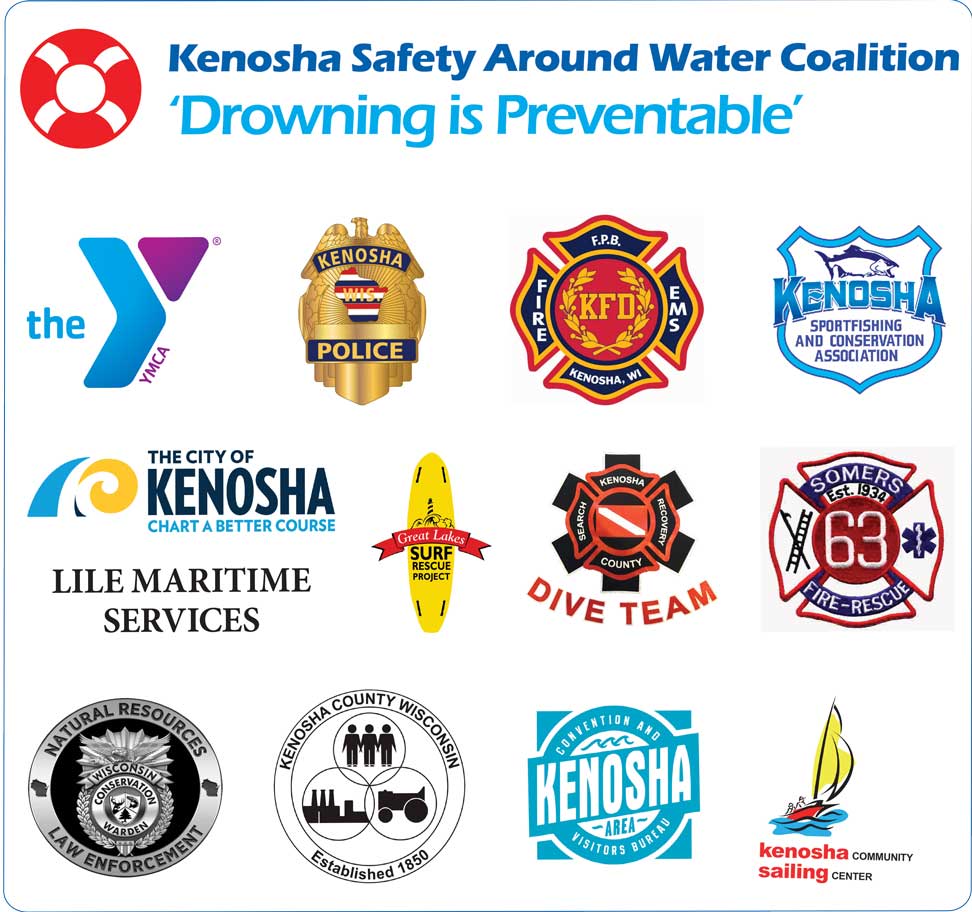 FOR IMMEDIATE RELEASE
Kenosha Safety Around Water Coalition Warns of the Dangers of Ice in the Harbor
Kenosha Safety Around Water Coalition Continues to Raise Awareness
[Kenosha, February 24, 2021] – The Kenosha Safety Around Water Coalition urges the community not to recreate on the ice in the Kenosha harbor.  Lake Michigan, and the harbor area in particular present significant dangers. This remains true in the winter months.
Ben Andersen, Kenosha County Dive Team Leader and Safety Around Water Coalition Member stated "These ice conditions can change in seconds when lake currents, surface winds, or boat wakes from large shipping vessels pass the harbor. And currents in the harbor and Lake Michigan will cause undertows, so if someone were to fall in, remember don't jump in after them. Reach with something like a pole or throw them a rope." Ben adds that would-be rescuers could often become victims themselves.
The Wisconsin Department of Natural Resources states that ice is never 100% safe. "You cannot judge the strength of ice by one factor like its appearance, age, thickness, temperature or whether the ice is covered with snow. Ice strength is based on a combination of several factors, and they can vary from water body to water body. Ice strength can also vary in different areas of the same body of water." (https://dnr.wisconsin.gov/Education/OutdoorSkills/IceSafety)
"Outdoor activities are an excellent way to increase your physical and mental health, however, we need to have a healthy respect and understanding of Lake Michigan to enjoy it safely", said Sam Craig, Aquatics Director at the Kenosha YMCA.
The Kenosha Safety Around Water Coalition meets monthly and works together to raise awareness around issues of water safety. Our mission is to create a culture of healthy respect and safe enjoyment of water in the Kenosha area through education and advocacy.  Our current focus is Lake Michigan Safety. Our goal is to change the culture by educating students, parents and the general community that jumping from the pier and swimming in Pike Creek is dangerous and life threatening.  The Kenosha YMCA has hosted a monthly Safety Around Water Coalition meeting, made up of community members from all sectors, to keep the focus on raising water safety awareness year-round.  Members of the coalition include representatives from the Kenosha YMCA, City of Kenosha Fire Department, City of Kenosha Police Department, City of Kenosha Aldermen, Village of Somers, Coast Guard, Navy, Great Lakes Surf Rescue Project, Kenosha Community Sailing Center, Kenosha Sports Fishing and Conservation, Carthage College and concerned citizens.
Contact: Sam Craig, Kenosha YMCA Aquatics Director, 262.564.6833, email
WHAT ARE YOU THANKFUL FOR?
In today's social media age, we are showered with negative thoughts, opinions, and events on a daily basis. It's all too easy to get bogged down by bad news and overlook the positive. But, the truth is, we have so much to be thankful for. So, during the month of November, we are using the Kenosha Y's social media to shine a light on the good things in life and the Y's positive impact on our community with #30DaysOfThanks.
And we invite you to join us! For the next 30 days, we challenge you to look on the bright side, reflect on what you are thankful for, and share your gratitude on social media. You can make 30 Days of Thanks a spiritual experience or simply an opportunity for self-reflection, evaluation, or meditation. The important thing is that you take a few minutes each day to write down what you are thankful for so you can reflect on it later.
How to participate:
Pay attention to the small things that happen throughout the month.
Use a calendar to take note of one positive thing each day.
Share your stories on social media using the hashtag #30DaysOfThanks.
Gratitude changes everything, so let's take November as a time for us to grow as individuals and as a community. We look forward to sharing our stories of appreciation!
SERVING COMMUNITY DURING A PANDEMIC
With adjustments and lots of teamwork we were able to safely serve children for essential workers with emergency childcare during the safer at home order.
We are excited to have the summer program running. Allowing us to continue to assist the same families and more of our community. Following all state recommended guidelines 56 school-age and 20 early childhood aged children are having a
fun, educational and safe summer!!
Words of Thanks from a Parent:
"As an essential worker (bank teller), without the YMCA emergency childcare program I would not have been able to continue working. My younger child's daycare was not accepting new kids, even from the same family. Because of the Y my daughter is having fun and continuing to learn while school was closed. I am beyond grateful for the Kenosha Y program!"