A TRIATHLON FOR CHILDREN AND YOUNG ADULTS WITH DEVELOPMENTAL DISABILITIES
We are here to encourage physical fitness and fun activity for all ability levels. Everyone needs to move and what could be more fun than to do it with friends and family there to cheer you on!
ABOUT THE TRIATHLON
This is a 'swim/bike/run' event for children (5 & up) and young adults with developmental disabilities including Autism, Cerebral Palsy, Muscular Dystrophy, global delays, etc. ALL abilities are welcome, including those that may require the use of flotation devices, adapted bikes, walkers, power wheelchairs, and other assistive devices. All athletes will be paired up with volunteers to encourage, assist and ensure safety.
EVENT DATE AND LOCATION
Sunday, August 13th, with Opening Ceremonies at 8am
Kenosha YMCA, 7101 53rd Street
ATHLETE REGISTRATION
Athletes can choose to participate IN PERSON OR VIRTUALLY.
Fees if received on or before…
Friday, June 9th

Athlete Fee: $20
Athlete w/ YMCA Membership: $15

Friday, June 23rd

Athlete Fee: $30
Athlete w/ YMCA Membership: $25

Friday, July 7th

Athlete Fee: $50
Athlete w/ YMCA Membership: $45
Have questions? Please contact Tender Touch Therapy @ 262.287.0090.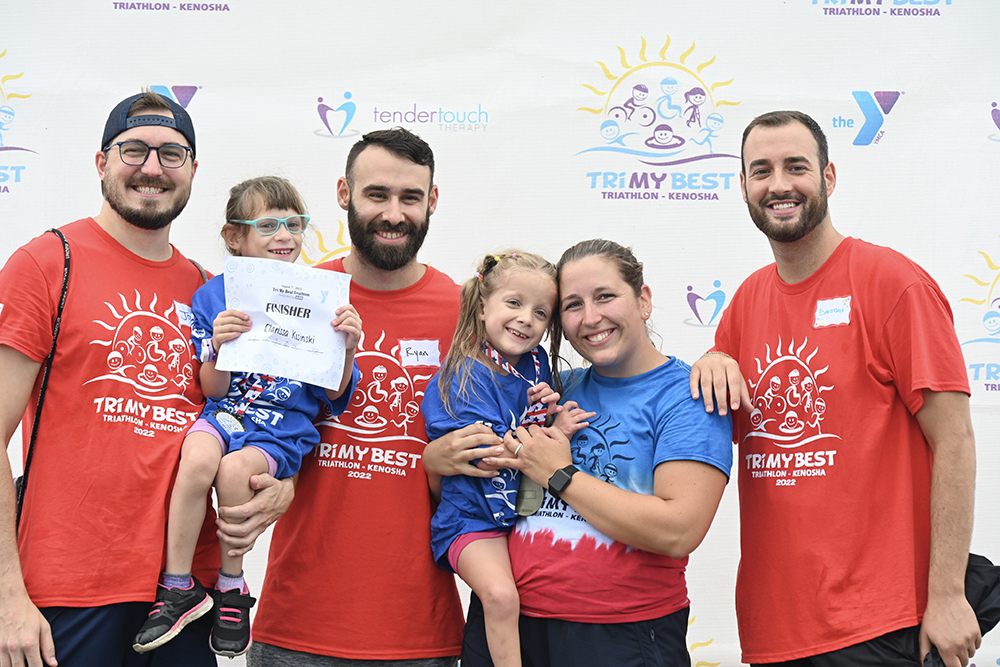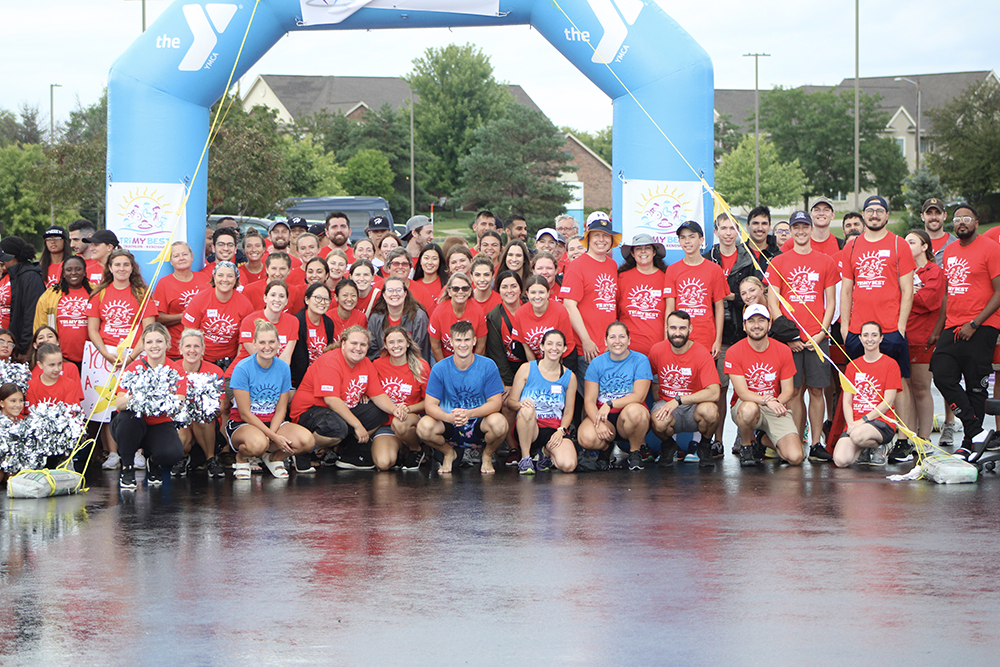 BE A VOLUNTEER BUDDY!!
We need volunteers to make this a great event for all of our hard working athletes. To register as a volunteer please click below. You can then choose from the positions and time frames listed. We have positions available for people of all age groups and abilities. We suggest that if you do not already have a 'Sign-Up Genius' account that you register for one as it makes the process easier and will help to ensure you receive all communication.
If you have any questions about the event or our volunteer registration process please direct them to our Event and Communications Director, Meaghan Schmitt at [email protected].
We look forward to working with you!!
THANK YOU TO OUR 2023 SPONSORS!!
Interested in Sponsoring this Heart Warming Event? Contact Chris Finkel today!