So, it's time to find care for your child, but you have no idea where to start. Looking at all the options can feel like a bit of a minefield when you get started. Of course, you want the best care for your little one, but you also want something that will fit in with your schedule.
Many parents don't work the average 9 to 5 hours anymore, and they certainly don't get the same vacation time, so care options need to be flexible. However, when searching for child care, you may have seen many different terms, including daycare, preschool, and childcare. So what do they mean, and which is best for you?
Take a look at all you need to know to navigate your way through child care below.
The Difference Between Child Care and Daycare
If you've searched for child care in your area, you've probably come up with a few different options. Unfortunately, it may not always be clear what the difference between these options is. Child care vs. daycare? Preschool vs. childminder?
The most important thing to know is that, essentially, all of these options share important details:
At least one adult is responsible for caring for a small group of children for several hours a day.
Any care program should be developmentally appropriate and tailored to your child's needs (regardless of age.)
So, why are there different names?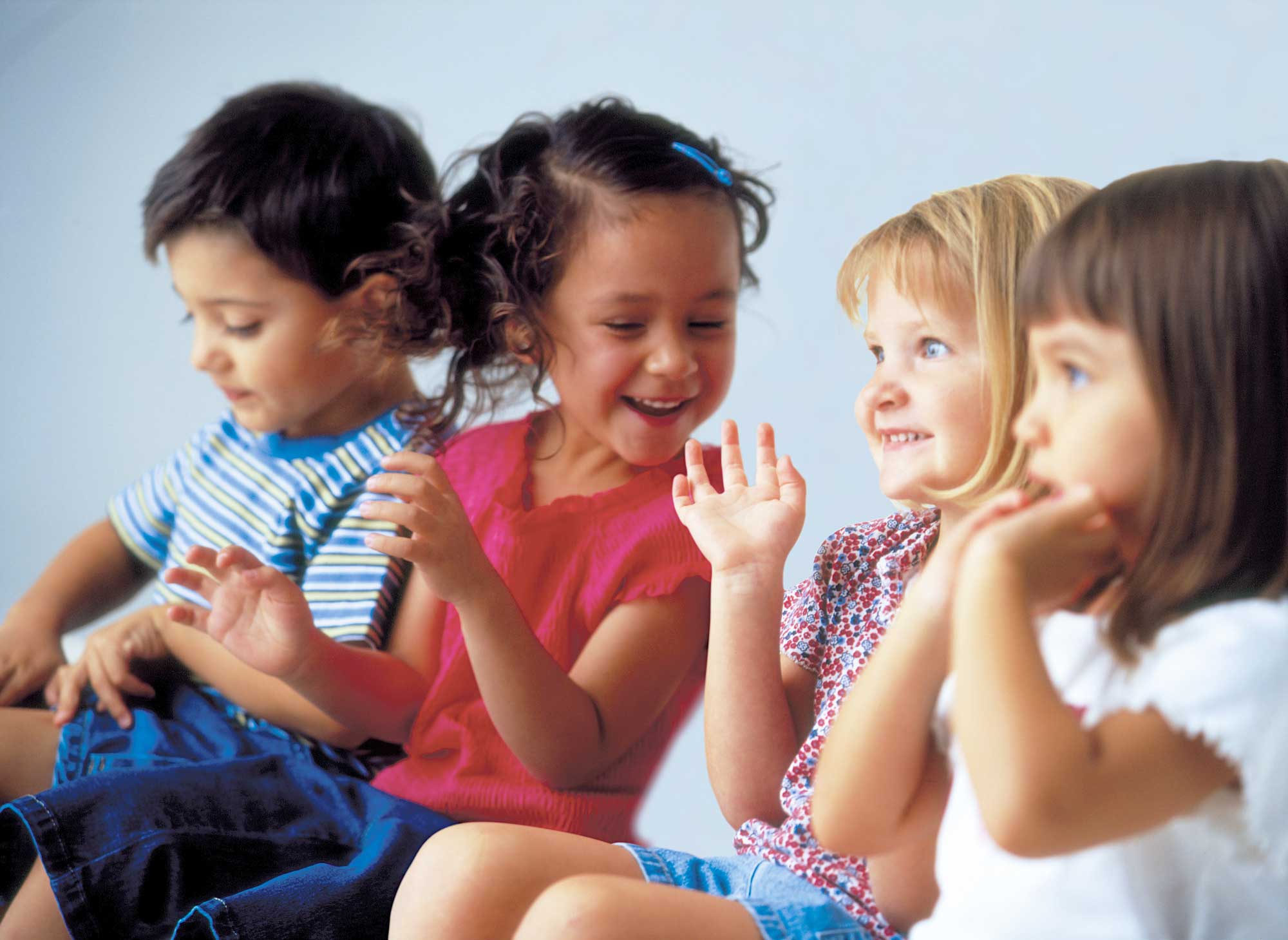 Daycare
Daycare does precisely what it says. It cares for your children during the day. You can expect this to be exclusive during the day and very rarely during evenings or weekends. It is often a term used for out-of-home care for their child during their work hours.
Daycares could be home-based or center-based. That means that you could have someone running a daycare from their own home, or you could have a larger daycare operating from a center or commercial building.
Both options offer different benefits. If you prefer a home environment for your child or a smaller group of children, a home-based daycare could be the best option. However, home-based daycares often mix children of all ages.
If you would prefer your child to be separated into an age-specific group, you may find a child care center daycare better for you. Your child will learn social skills with children of her age.
Whatever option you choose, you should be sure that the state appropriately licenses the daycare. Some child care facilities are hesitant to use the term 'daycare' any longer because it's had a bad reputation for poor care over the years.
Child Care
There aren't as many restrictions with child care as there are with daycare. Child care is a term that is more inclusive from a child care center to in-home care by a friend. So it is whether you need care while you're at work or care for a well-deserved evening out.
There are plenty of times when child care could be necessary, and flexibility can be essential. Child care can often be more flexible for parents, and many people are more willing to trust the term 'child care' over 'daycare.'
For example, child care at the YMCA also offers a summer camp for all daycare and Kid's Club, an option for the Y team to watch your child while you work out.
Preschool
When taken to daycare or child care, you may find that your child is in the preschool age group. A good child care organization will offer preschoolers a tailored program to help them with their social, emotional, and physical development.
Not all child care options offer this experience for preschoolers. But, if you can find one that does, it will mean that your child has valuable preparation before starting kindergarten and beyond.
For example, the Kenosha Y offers early child care for 2-year-old and preschool children, combining state licensing regulation with the Y's mission.
Benefits of Child Care
The most significant benefit for you, as a parent, is that your time is free to get your to-do list done, whether that's going to work, running errands, or even just having some time to yourself.
For your child, the benefits of child care are endless. Children develop well when they spend time with other children. They learn how to socialize appropriately and often pick up new skills by watching other children. Learning through play is enormously beneficial for children of all ages.
How to Find Good Child Care
Like any other service, reputation will speak volumes. Ask other parents that you know about their child care experience and any recommendations they may have. Similarly, ask them about things that may have gone wrong or anything they would have done differently.
You may be thinking about convenience and the distance it will add to your work journey every morning. Although thinking about these things is essential, driving an extra few miles could be the difference between mediocre child care and quality child care.
When you do narrow down your choices, you should visit before enrolling your child. Any child care program will be more than willing to show you and your child around. You'll be able to get a feel for the environment, staff, and program.
Always be sure to check licenses and credentials. Any staff responsible for your child should have child care qualifications and experience caring for a group of children. Staff should also be able to show proof of their qualifications.
Lastly, read and re-read any paperwork you're asked to sign. Child care rules, terms and conditions, and parent's and children's expectations will all be included in enrolment papers.
Child Care at the YMCA
When you're looking for somewhere that provides child care, you want staff and a program you can trust. That's precisely what you get at the Y. Your children will be safe, secure and reap the benefits of the YMCA programs in their development.
We can meet your childcare needs for ages 2 through 13 years with low staff-to-child ratios. As a state-licensed facility committed to providing the highest quality care at each developmental stage, our mission and core values of honesty, responsibility, respect, and caring make us an easy choice to meet your childcare needs.
The Kenosha Y offers before and after-school child care, preschool, summer camp, and Kid's Club. You will always find an option that suits your needs and programs that offer your son or daughter so much fun and enjoyment!
For example, our early childhood and preschool programs enjoy:
Develop social-emotional, pre-reading, and math skills while engaging in fun activities and experiences
Creative curriculum
Certified lead teachers and ongoing staff development
Nutritionally sound breakfast, lunch, and snacks provided; under CACFP guidelines.
ASQ: ages & stages questionnaire
Good health practices through daily exercise
Teaching students to understand and appreciate people and their world through activities such as music, dance, art, foreign language, and more.
Introducing them to new things like gardening, cooking, STEM, and sign language.
Community service projects.
Field trips to local sites and area businesses, including the Library, once a week.
One of The Many Perks of the YMCA
Child care is one of the many perks of being a Kenosha YMCA member.
To start a membership at the Kenosha YMCA, visit our membership page or call us at (262)-654-9622.
Already a member? Check daily availability for child care at the Kenosha YMCA by calling (262) 654-9622 ext. 229.