KENOSHA YMCA BEST BUY TEEN TECH CENTER™
The Best Buy Teen Tech Center™ provides a fun, interactive learning space where teens can develop critical skills through hands-on activities that explore their interests in programming, film-making, music production and design. We work to bridge the digital divide by giving youth access to tech education opportunities, relationships that help to build confidence, and a foundation for school and career success.
EMPOWERING TOMORROW'S LEADERS
The Teen Tech Center is a drop-in, technology-driven, interactive space for teens ages 12-18 to be creative and develop new skills. It's free for young people to use the equipment and materials in the Teen Tech Center, and a YMCA membership is not required.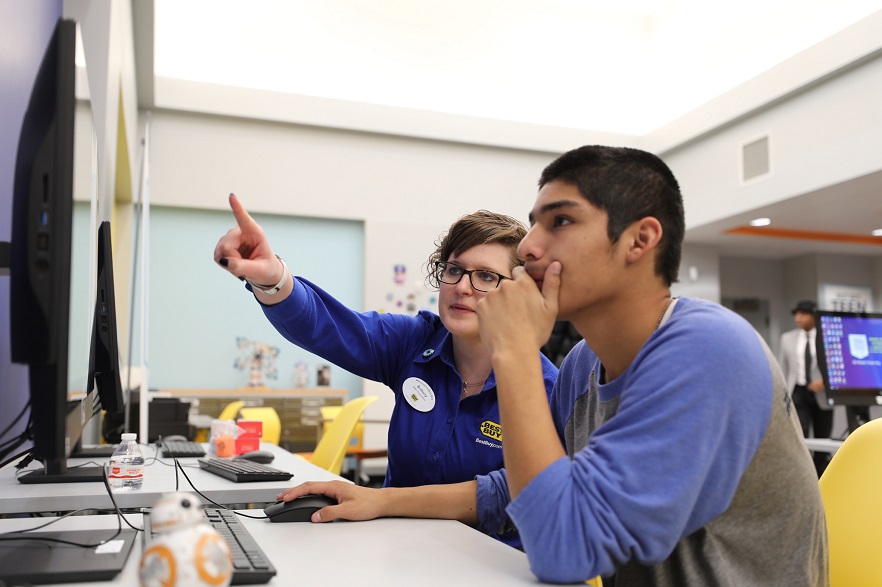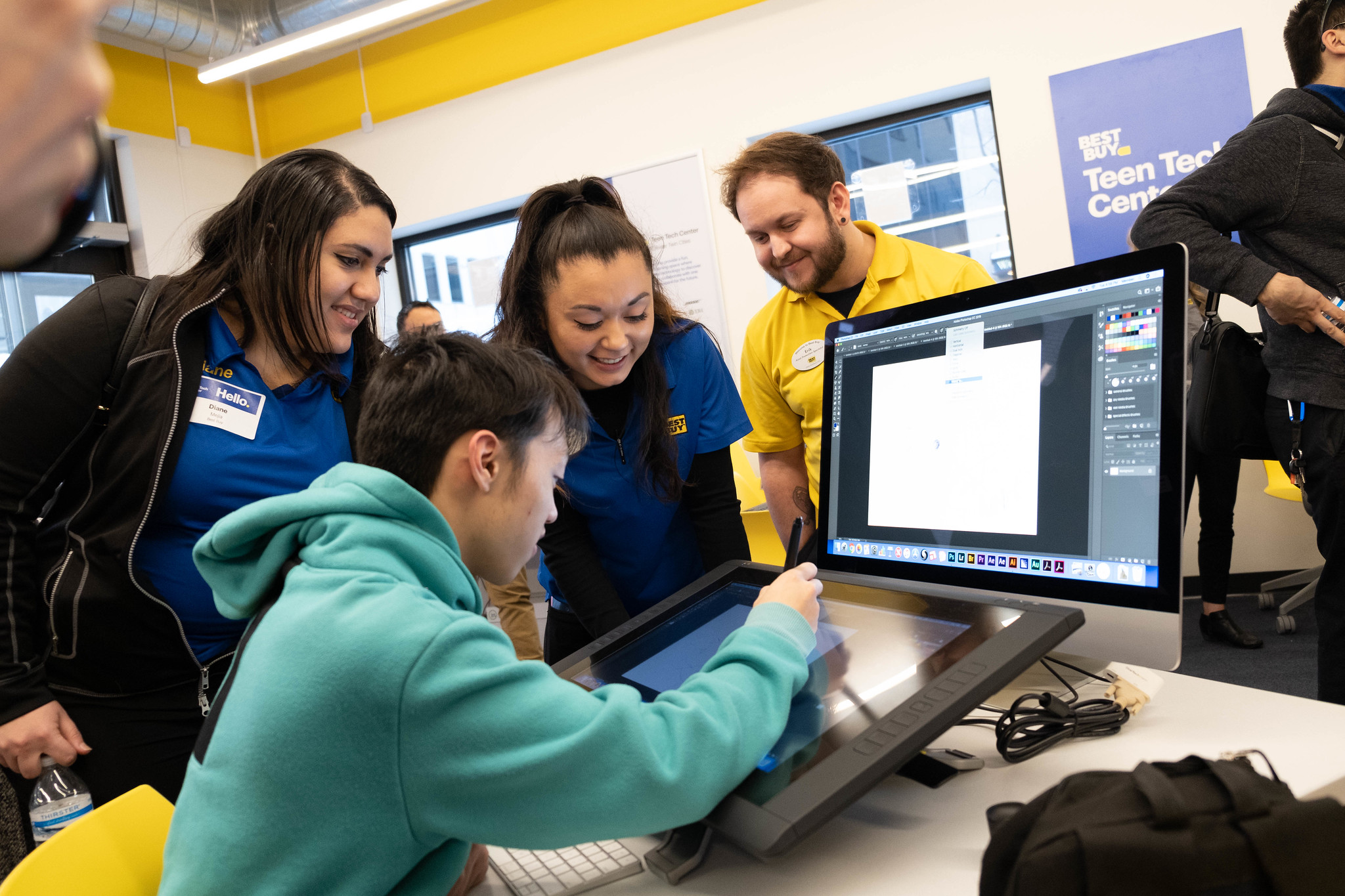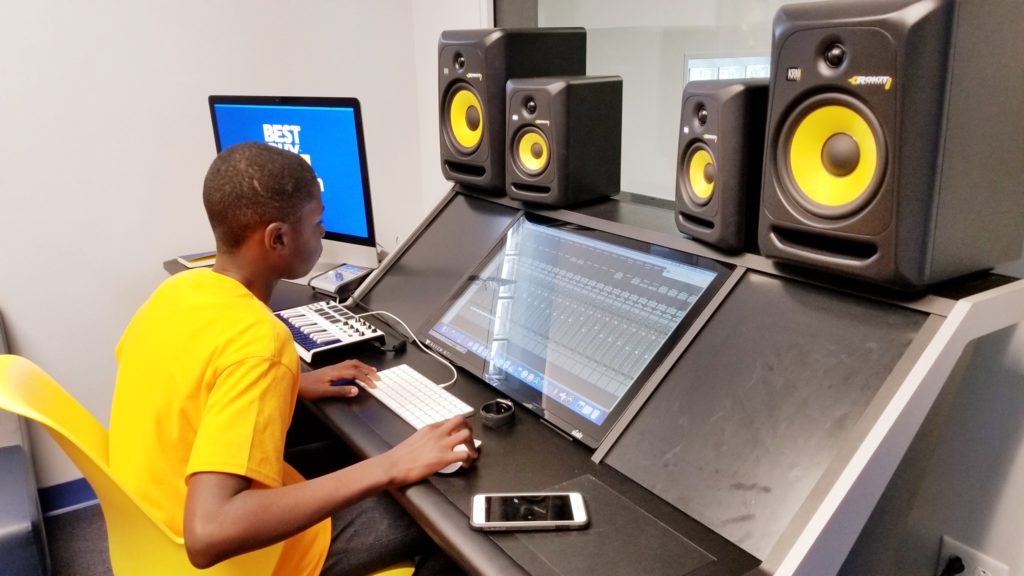 In the Tech Center, teens can:
Create and edit videos
Record music
Create 3D designs and print them using a 3D printer
Create online experiences with coding and computer programming
Explore passions like photography and graphic design
Develop projects using circuitry and robotics
It's a self-directed learning environment where young people, their peers and adult mentors collaborate and learn from one another along the way. No previous experience is needed to come and enjoy the Teen Tech Center.
BEST BUY TEEN TECH CENTER HOURS:
Monday – Thursday: 2-7 p.m.
Friday: 2-6pm
Our location is at:
2222 63rd St
Kenosha, WI 53140