NEW – MASTER'S SWIM CLASS
This is a class for SWIMMERS 18 & UP. Masters swim club is organized for the purpose of training, fitness, and enjoyment of swimming under the direction of an experienced swim coach. While some masters swimmers compete, it is not a requirement of joining! Over 60,000 men and women nationwide, plus many more in other countries around the world, participate in Masters swimming. Masters swimming does not discriminate between levels of ability or individual goals of members. Some swimmers will be highly competitive, others will swim as a means for fun and fitness.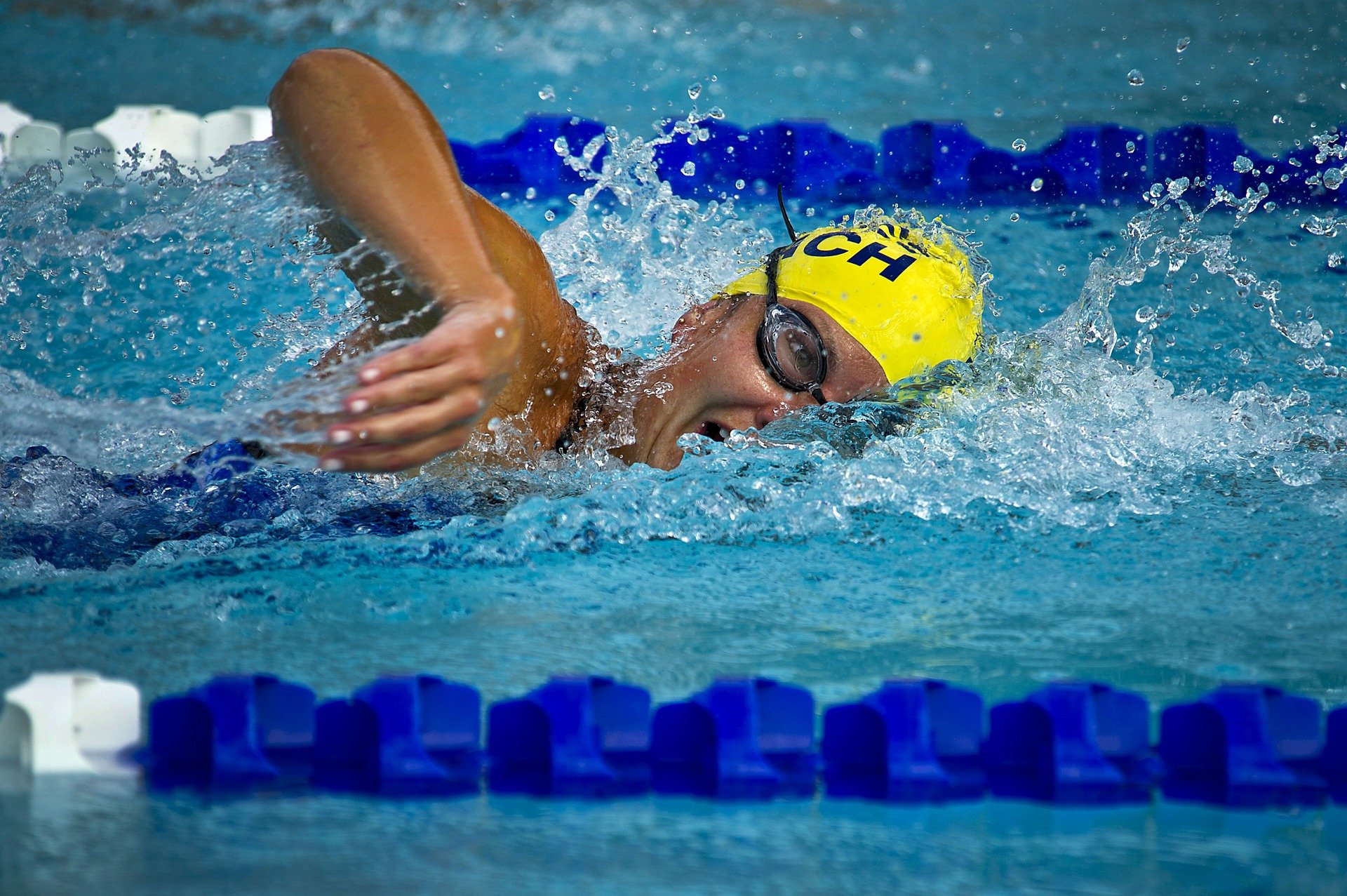 PRIVATE SWIM LESSONS
Gain confidence in the water and improve your swimming skills with swim instruction tailored to meet your individual goals. Private lessons are available to any age and ability. Let our certified American Red Cross water safety instructors work with you individually or in a small group of your choosing. All lessons are 30-minutes in length and can be scheduled at your convenience year-round. We do our best to coordinate your preferred days and times while working with our pool and instructor availability.
Take advantage of our Kid's Club to keep an eye on your children, while you learn to swim.
PRIVATE LESSONS
| # of 30-Minute Lessons | Member Rate/Per Lesson | General Public Rate/Per Lesson |
| --- | --- | --- |
| 1 – 3 | $26 | $32 |
| 4 – 7 | $24 | $30 |
| 8 – 15 | $22 | $28 |
| 16 – 23 | $20 | $26 |
| 24+ | $19 | $25 |
PRIVATE +1
(2 swimmers of similar abilities and goals)
| # of 30-Minute Lessons | Member Rate/Per Lesson | General Public Rate/Per Lesson |
| --- | --- | --- |
| 1 – 3 | $20 | $26 |
| 4 – 7 | $18 | $24 |
| 8 – 15 | $16 | $22 |
| 16 – 23 | $15 | $21 |
| 24+ | $14 | $20 |
PRIVATE +2
(3 swimmers of similar abilities and goals)
| # of 30-Minute Lessons | Member Rate/Per Lesson | General Public Rate/Per Lesson |
| --- | --- | --- |
| 1 – 3 | $17 | $23 |
| 4 – 7 | $15 | $21 |
| 8 – 15 | $14 | $20 |